About
This is Mbrace
Mbrace is a production company that creates sustainable and accessible live broadcasts and video productions for a global market. With technical innovation and expertise, we help companies and government agencies in achieving their communication objectives. The purpose of the company is to bring people closer together using today's most essential communication tool – video.
Contact us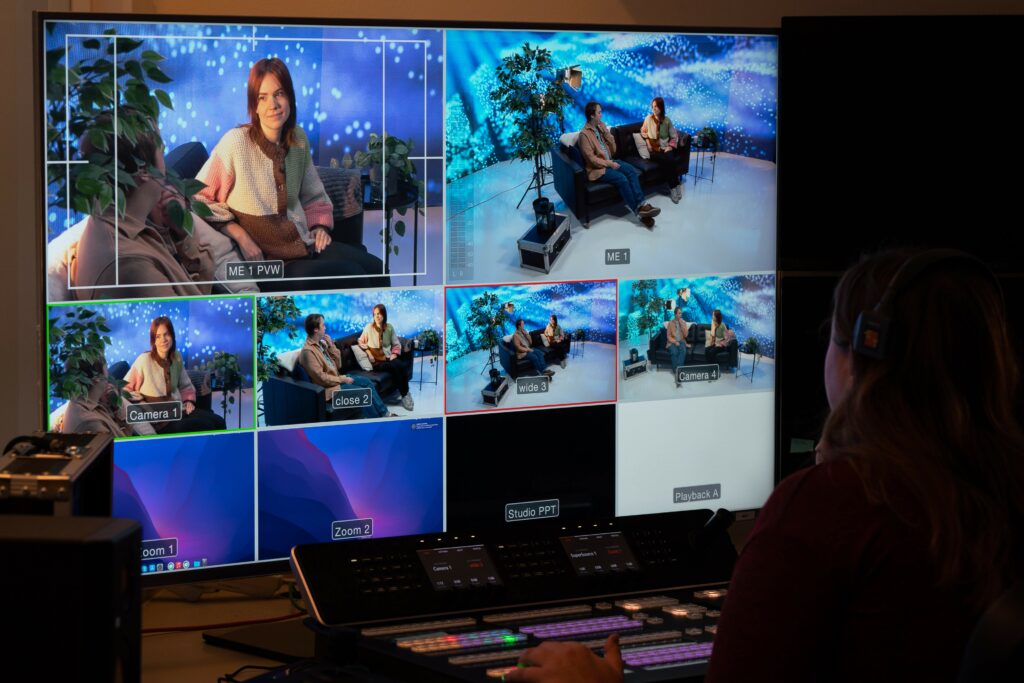 Bringing people closer
to each other
Mbrace was born at the beginning of 2014 with the vision of bringing people closer through communication. As a company, we stand out in the industry with values such as challenging, genuine, and unexpected. The people in the company have been active in the industry since 2000 and later, which can be seen in how we work and what we deliver.
At its core, Mbrace is a group of people who are passionate about helping our clients achieve their goals through the production services we provide. Collaboration is a major focus in our organization where everyone contributes to productions for clients.
We are flexibly organized to be able to take care of simple requests at short notice as well as to manage and staff larger productions. We manage this with our own permanent staff with broad competence and a very solid network of freelancers with different knowledge and experience.
---
---